Date: October 18, 2022
Contact: getinfo@osmre.gov (202) 208-2565
Five States Receive Abandoned Mine Land Reclamation Awards for Exemplary Work
WASHINGTON – The Office of Surface Mining Reclamation and Enforcement is pleased to announce the winners of its 2022 Abandoned Mine Land (AML) Reclamation Awards. The winning projects represent the nation's highest achievements in abandoned mine land reclamation and demonstrate outstanding results in restoring previously mined lands. This year's awardees helped to protect the public through the elimination of public safety and environmental hazards and bolstered local economies by creating new recreation opportunities and protecting local tourist treasures.
Established in 1992, the Abandoned Mine Land Reclamation Awards recognize exemplary state and Tribal reclamation projects that reclaim coal mine sites abandoned prior to the enactment of the Surface Mining Control and Reclamation Act of 1977.
"The Abandoned Mine Land Reclamation Awards honor the best examples of AML reclamation in our nation," said OSMRE Deputy Director Glenda Owens. "Our state and Tribal partners work diligently to address health hazards and mitigate environmental problems affecting coal communities. These awards showcase what is possible in reinvigorating those impacted coal communities."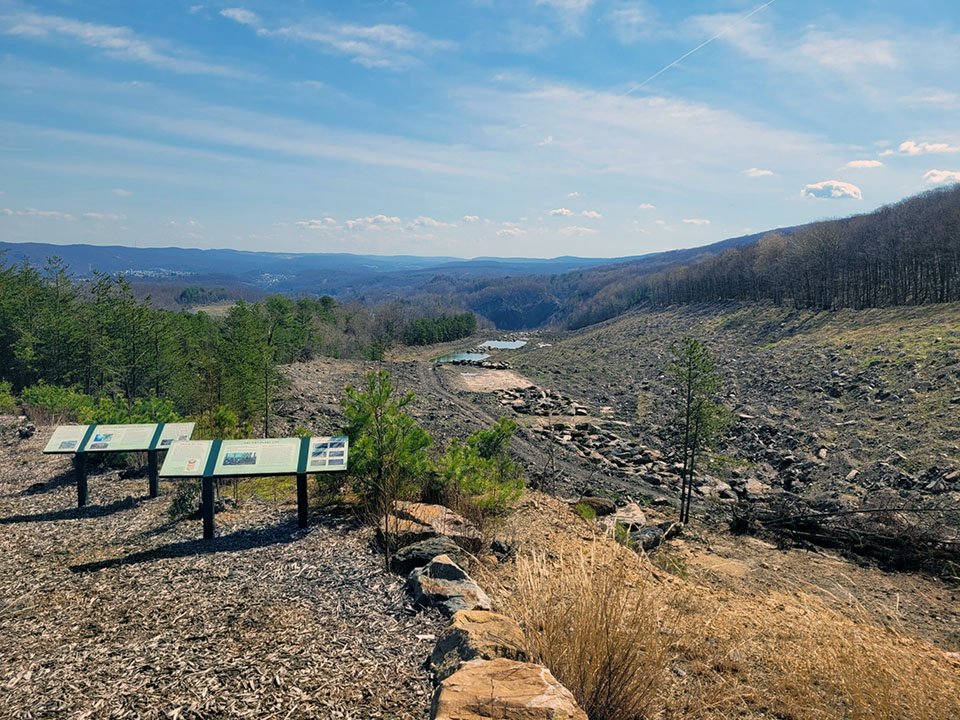 This year's National Award, which recognizes the highest-rated reclamation project, goes to the Pennsylvania Bureau of Abandoned Mine Reclamation for the Anthracite Outdoor Adventure Area – Bear Valley project. This 88-acre project reclaimed six abandoned mine land features and constructed 6,600 feet of extreme rock-crawling and more than 9,000 feet of all-terrain vehicle trails. A portion of the project was funded by the AML Economic Revitalization program, which provides grants to certain states and Tribes to promote economic and community development in conjunction with AML reclamation.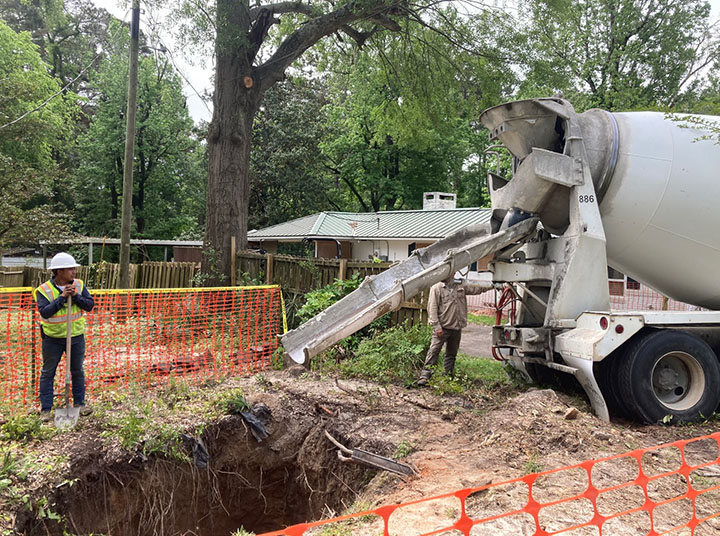 The Small Project Award, which recognizes a project that cost less than $1 million in a state that receives less than $6 million in annual AML funds, is awarded to the Railroad Commission of Texas, Surface Mining and Reclamation Division, for AML Project TX000056. This project mitigated subsidence—the sinking of the ground because of underground material movement—in a residential area.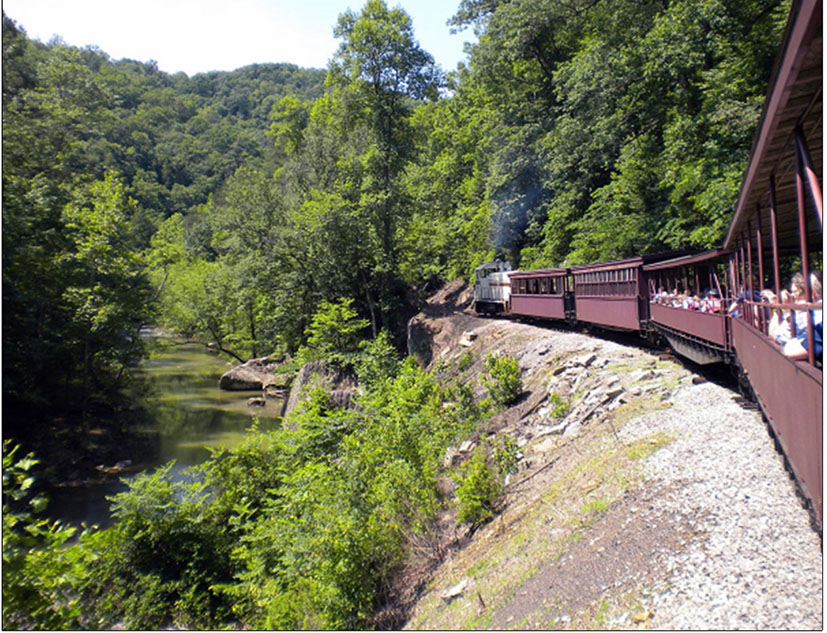 The Kentucky Division of Abandoned Mine Lands is the recipient of the Appalachian States Award, which recognizes the best project in that region, for the Big South Fork Slide Repair project. This project remediated a large section of the Big South Fork Scenic Railway that had subsided three feet, rendering that section of the track impassable by train and endangering the tourism-based economy.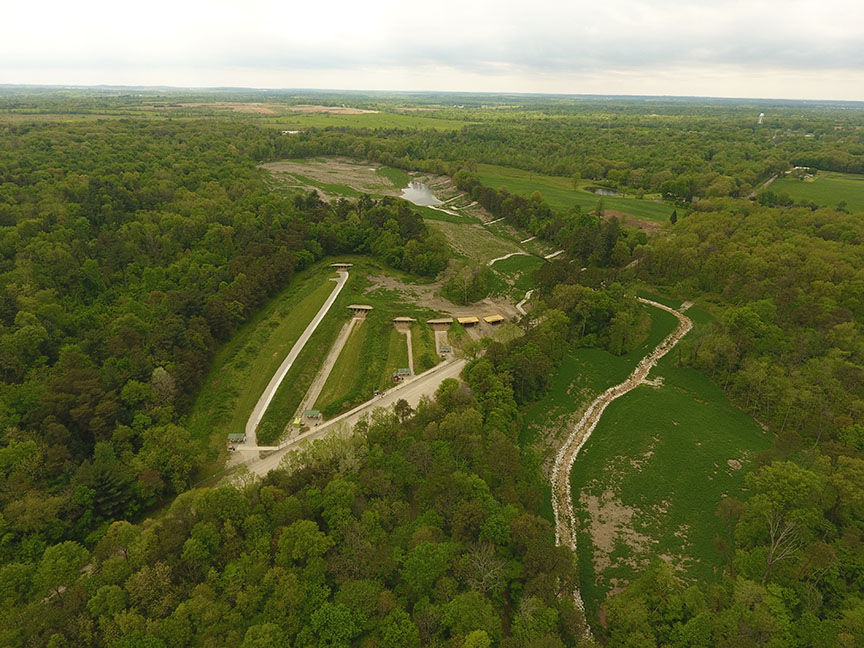 The Indiana Department of Natural Resources Division of Reclamation Abandoned Mine Land Program received the Interior States Award, which recognizes the best project in that region, for the Sugar Ridge Fish & Wildlife Area project. That project mitigated 2,165 feet of dangerous highwall ranging from 26 to 52 feet in height on Sugar Ridge Fish and Wildlife Area.
The Western States and Tribes Award, which recognizes the best project in that region, goes to the Wyoming Department of Environmental Quality Abandoned Mine Land Division for its Hanna Football Field/Track & Elementary School project. This project mitigated subsidence on a football field/track and the area around an adjacent elementary school.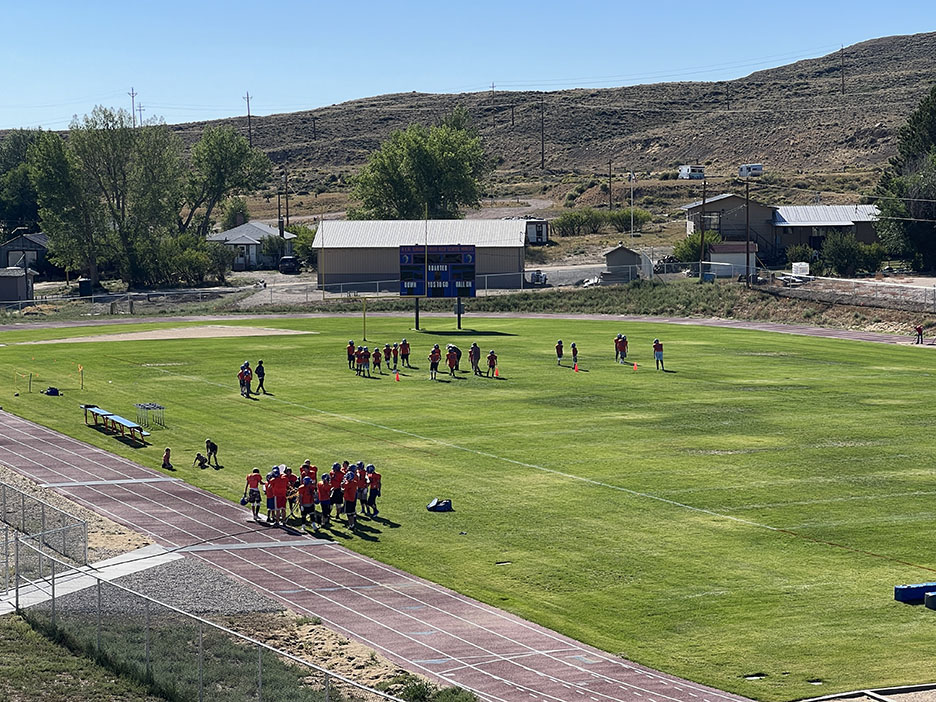 In fiscal year 2022, more than $144 million was distributed to states and Tribes for abandoned mine land reclamation efforts under OSMRE's Abandoned Mine Land Program. An additional $725 million investment from President Biden's Bipartisan Infrastructure Law and $122.5 million in AMLER funding was made available in FY22 to accelerate restoring abandoned mine lands across the country.
To learn more about these award-winning AML Reclamation projects, please visit AML Reclamation Awards. 
– OSMRE –
OSMRE carries out the requirements of the Surface Mining Control and Reclamation Act of 1977 in cooperation with states and Tribes. OSMRE's objectives are to ensure that coal mining activities are conducted in a manner that protects citizens and the environment during mining, to ensure that the land is restored to beneficial use after mining, and to mitigate the effects of past mining by aggressively pursuing reclamation of abandoned coal mines.