Cumberland, Ohio – A 59-acre campground is underway at The Wilds, a nonprofit conservation center located on 10,000 acres of reclaimed mine land. The park expansion is made in part because of the Abandoned Mine Land Economic Revitalization program operated by the Office of Surface Mining Reclamation and Enforcement.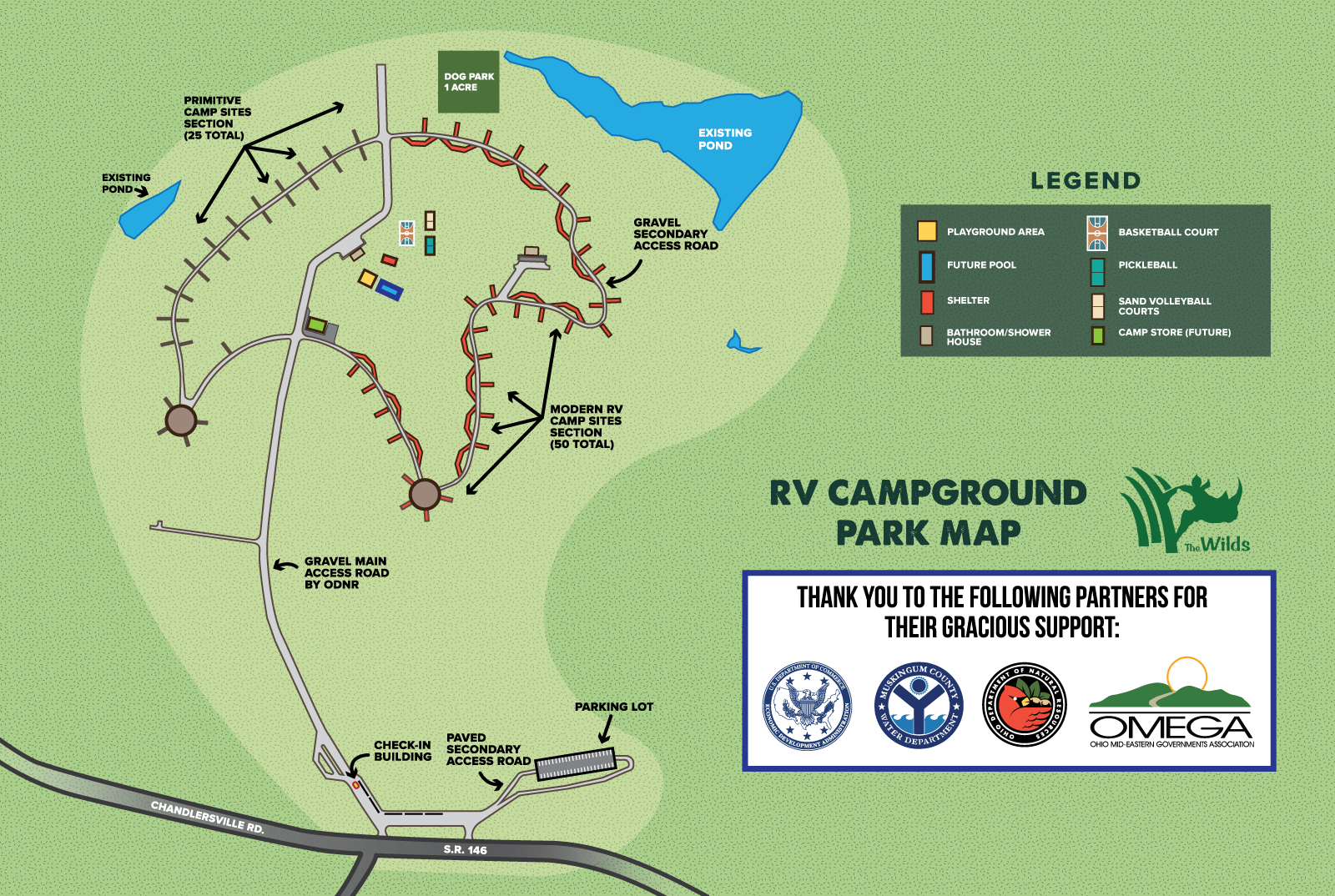 "The AMLER program is unique as it takes a core principle of reclamation of mined sites and adds in the component of economic revitalization," said Tom Shope, OSMRE regional director for Interior Regions 1 & 2. "The AMLER program provides funds to repurpose former mined lands into safe and healthy environments that promote outdoor recreation and conservation."
States and Tribes have received more than $777 million in grants since the program began boosting economic opportunity by millions of dollars across Appalachia and the three eligible Tribes. Ohio has received more than $75 million and is actively working on more than a dozen projects.
The 59-acre campground is expected to come online in late 2023 or early 2024. It is anticipated that campground expansion will increase visitation at The Wilds to an estimated 18,000 people per year, spurring increased tourist visits to other regional businesses and helping to increase jobs in the area.
Learn more about the successes of OSMRE's AMLER program by visiting www.osmre.gov/amler.