Federal Lands Program
Regulation of Coal Mining and Reclamation Operations
The Federal Lands Program regulates coal mining and reclamation operations on Federal lands pursuant to the SMCRA and the Mineral Leasing Act of 1920 (MLA).
SMCRA defines Federal lands as any land, including mineral interests, owned by the United States without regard to how the United States acquired ownership of the land and without regard to the agency having responsibility for management thereof.
In many states, OSMRE has delegated the administration of SMCRA on Federal lands to State regulatory agencies. This delegated authority is pursuant to Section 523(c) of SMCRA and State-Federal Cooperative Agreements between the Secretary of the Interior and the Governor of the respective State. The cooperative agreements provide that the States perform all permitting activities, as well as day-to-day inspections and enforcement on those mines.
However, sections 523(a) and 523(c) of the SMCRA provides that the Secretary may not delegate to the State the responsibilities to approve mining plans on Federal lands. Until the Secretary has approved the mining plan no person may conduct surface coal mining and reclamation operations on lands containing leased Federal coal.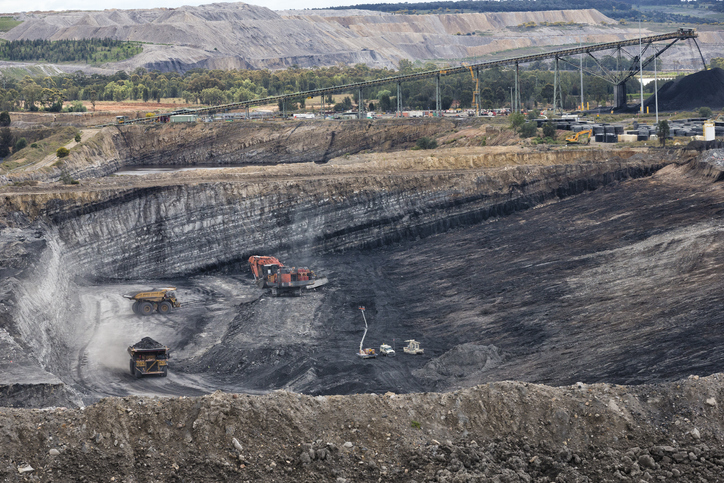 Mining Plan Decision Documents
A mining plan is the plan for mining leased Federal coal required by the Mineral Leasing Act of 1920. OSMRE is charged with preparing a mining plan decision document (MPDD), which will be provided to the Assistant Secretary for Land and Minerals (ASLM). The Assistant Secretary has authority to approve, disapprove, or approve-with-conditions the mining plan.
The MPDD is developed in coordination with other agencies. This includes:
Findings and recommendations from the Bureau of Land Management on resource recovery and protection plans
State agencies on the surface coal mining and reclamation plans required by SMCRA
Compliance with federal regulations, such as NEPA, Section 7 of the Endangered Species Act, and the National Historic Preservation Act and other applicable requirements and executive orders.
MPDD and supporting documentation, including any NEPA analysis, are available to the public in the Mine Plan Reference Center: located in Denver, Colorado.
For information from the Mine Plan Reference Center, please contact Marcelo Calle (office: 303-236-2929; cell: 720-467-5524).
Federal Lands Mining Plan Decision Documents and NEPA Compliance Documentation
Below are links to the most recent mining plan recommendations. These links include copies of the NEPA analysis and supporting documentation related to either findings of no significant impact (FONSI) or findings of NEPA compliance. For mining plan recommendations older than 5 years, please contact the Mine Plan Reference Center.