Date: November 10, 2022
Contact: getinfo@osmre.gov (202) 208-2565
Two Coal Operators recognized with 2022 Excellence in Surface Coal Mining Reclamation Awards
WASHINGTON – The Office of Surface Mining Reclamation and Enforcement will recognize Navajo Transitional Energy Company LLC, of New Mexico, and Raven Crest Contracting LLC, of West Virginia, as the winners of its 2022 Excellence in Surface Coal Mining Reclamation Awards on November 10, in Washington DC. The awards showcase companies whose reclamation projects demonstrate exemplary results and go beyond the reclamation requirements of the Surface Mining Control and Reclamation Act of 1977 in returning a site to productive use after completion of mining.  
"It takes corporate stewards, citizen public servants, and all levels of government working in partnership to ensure that land mined for coal is restored and transformed, so future generations can enjoy and use all of our lands," said Deputy Director Glenda Owens. "The reclamation performed by this year's awardees are excellent examples of what is possible in coal mine land reclamation envisioned by Congress in the Surface Mining Control and Reclamation Act."
OSMRE's Excellence in Surface Coal Mining Reclamation Awards recognize mine operators in two award categories: the National Award and the Good Neighbor Award.
The National Award is presented to a coal mining company for achieving the most exemplary mine reclamation in the country. A coal mining operation may be nominated for achievement in a specific aspect of the reclamation, such as the design and implementation of sedimentation control practices, or for its overall performance in meeting the goals of SMCRA.
The Good Neighbor Award is presented to a mine operator for successfully working with the surrounding landowners and the community while completing mining and reclamation.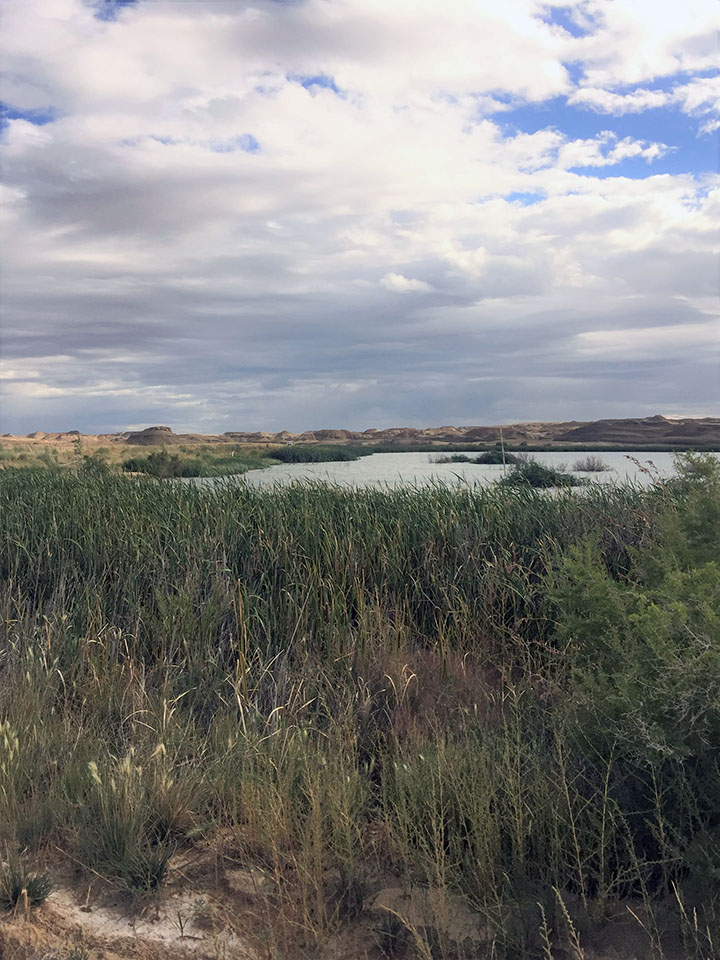 The Navajo Transitional Energy Company was awarded the National Award for outstanding mining and reclamation practices at Navajo Mine. The Chinde Wash watershed flows approximately three miles through the Navajo Mine lease. NTEC restored and enhanced wetland and riparian functions in Chinde Wash that were diverted around mining operations. Reclamation included a combination of wetland preservation and enhancement that supports more than 75 acres of riparian habitat within the lease area. The project areas provide a corridor and refuge for migratory birds such as the endangered southwestern willow flycatcher and mammals such as beaver and porcupine. Native riparian vegetation have been planted along the Chinde Wash, a major tributary to the San Juan River.   
"The Chinde wetland and mitigation project brings improved, resilient ecosystems where water is a critical resource. Allowing the water to do most of the work, the area has been transformed from mostly badlands to a lush aquatic environment that is now a corridor for a variety of migratory birds, and carnivorous and herbivorous mammals," said Shawn Smith, reclamation and engineering manager for Navajo Mine. "More so, the southwestern willow flycatcher, a federally listed endangered species, was recently observed and photographed in the Chinde wetlands. Navajo Mine views this work as a delicate balance between mine reclamation and wetland restoration and aligns with the Navajo belief that water is essential to our culture and way of life."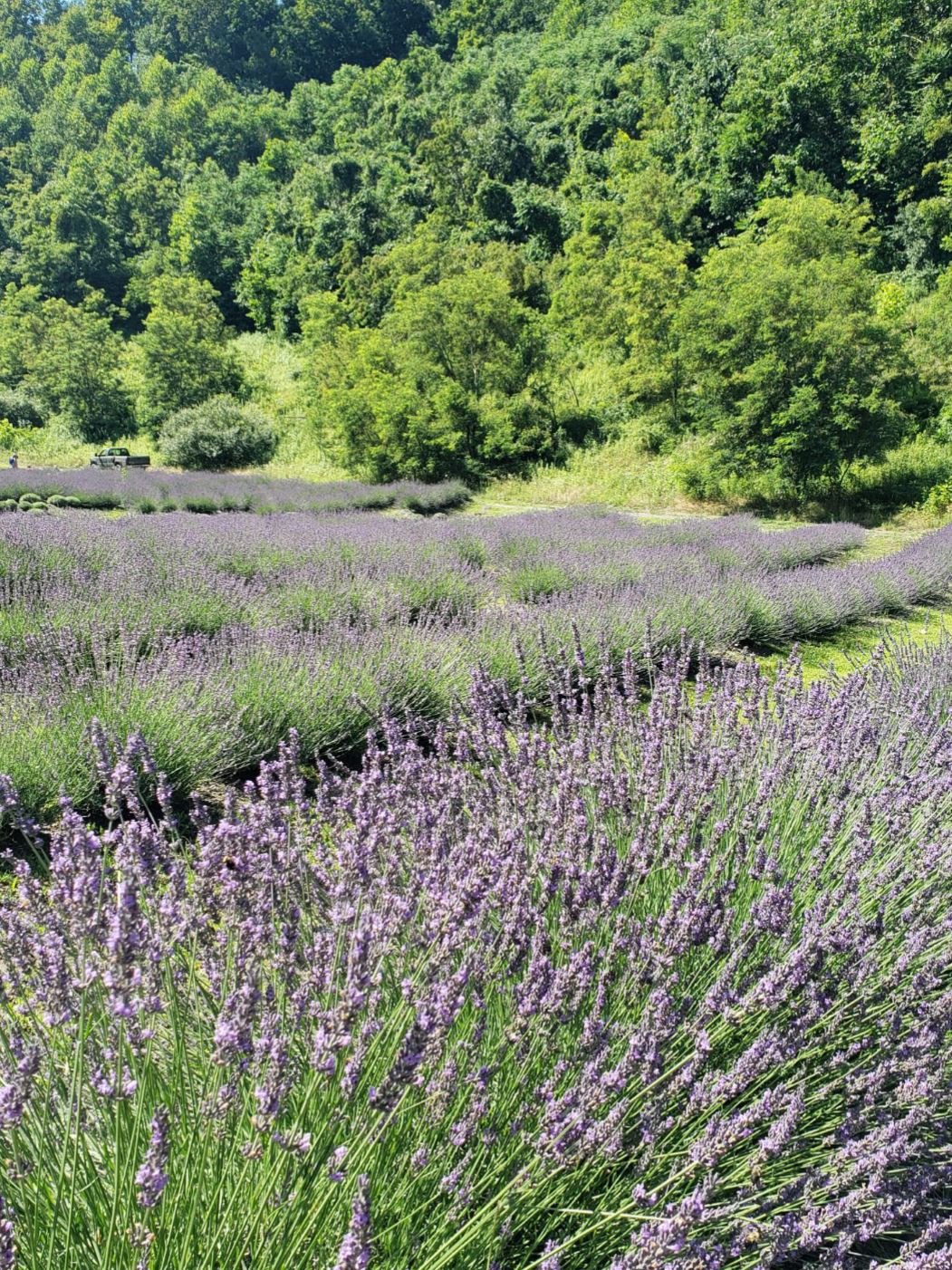 Raven Crest Contracting LLC was awarded the Good Neighbor Award for an innovative reclamation project that transformed sections of Boone North 2 Surface Mine into a lavender business employing up to 80 people in the community. This reclamation project is one the first applications of cropland post mining land use to incorporate a lavender agricultural business. Reclamation consisted of planting lavender fields as well as building a green house and related support facilities.  
"Raven Crest Contracting LLC and its parent company White Forest Resources, Inc. thank the Office of Surface Mining Reclamation and Enforcement for selecting the Boone No. 2 Surface Mine for the 2022 Good Neighbor Award, for recognizing our reclamation efforts for this operation," said President and CEO Gregory A. Whirley, Jr. of White Forest Resources. "We also thank our hard working, dedicated employees, as well as our partners Penn Virginia Operating Company, LLC and Appalachian Botanical Company for making this reclamation project become a reality. The efforts of everyone involved will ensure the mined land will remain productive and useful to the surrounding communities long after mining activities on the land are completed." 
OSMRE has recognized high-quality coal mine land reclamation since 1986. The awards program was designed to encourage citizen and private sector involvement in the care of America's resources, recognize the outstanding reclamation that is being achieved by companies under SMCRA, capture and infuse in others a spirit of commitment to restoring the land after it is mined for coal, and provide a catalyst for the transfer of new or innovative technology for wider use.  
For more information on the Excellence in Surface Coal Mining Reclamation Awards, visit www.osmre.gov/active-awards. 
— OSMRE —  
 The Office of Surface Mining Reclamation and Enforcement (OSMRE) carries out the requirements of the Surface Mining Control and Reclamation Act of 1977 in cooperation with States and Tribes. OSMRE's objectives are to ensure that coal mining activities are conducted in a manner that protects citizens and the environment during mining, to ensure that the land is restored to beneficial use after mining, and to mitigate the effects of past mining by aggressively pursuing reclamation of abandoned coal mines.