WASHINGTON– As part of the Biden-Harris administration's efforts to clean up legacy pollution and revitalize the environment and economy of coal communities, the Office of Surface Mining Reclamation and Enforcement has awarded $100,000 in a cooperative agreement for a watershed restoration project in Dunkard Township, Pennsylvania. OSMRE's Watershed Cooperative Agreement Program (WCAP) provides funds to nonprofit organizations for the construction of acid mine drainage treatment facilities that help restore the health of local streams.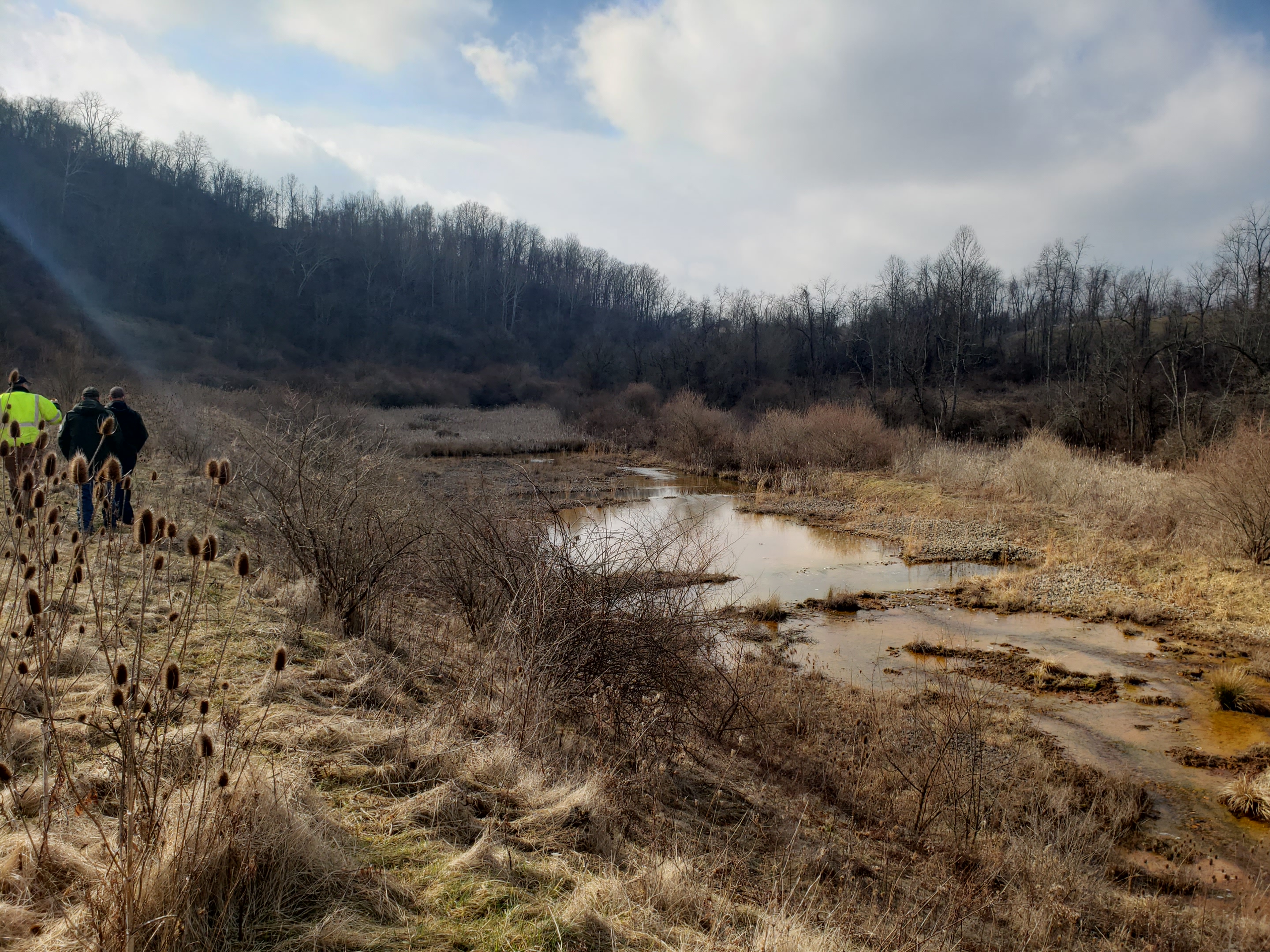 "Watersheds are essential for communities, supplying water for municipal, industrial, agricultural, and recreational uses," said OSMRE Regional Director Tom Shope. "WCAP funds help local nonprofit groups restore watersheds harmed by abandoned mine lands and support citizen-based conservation in coal communities."
Stream Restoration Incorporated, a nonprofit dedicated to addressing issues related to abandoned mine sites by working to restore the land and treat acid mine drainage, was awarded the WCAP funds to improve the Maiden Passive Treatment System in Dunkard Township. Once completed, the system is expected to treat an estimated 150 million gallons of acid mine drainage per year, preventing more than 25,000 pounds of iron and 20,000 pounds of aluminum from entering Dunkard Creek and harming aquatic life.  
"Stream Restoration Incorporated is grateful to receive the WCAP grant from OSMRE," said Cliff Denholm, executive director of Stream Restoration. "These matching funds are critical to complete our project to rehabilitate the Maiden Passive Treatment System and improve Dunkard Creek by leveraging more than $240,000 from the Pennsylvania Department of Environmental Protection." 
About the WCAP Program
WCAP grants help organizations complete local acid mine drainage reclamation projects. Projects can include installation of passive or active water treatment systems, as well as reclamation of lands that contribute sediment or acid forming materials to streams. AMD projects are selected through a merit review process. WCAP grants result in partnerships that encourage long-term commitment to projects through engagement with local communities and environmental conservation.
– OSMRE –
OSMRE carries out the requirements of the Surface Mining Control and Reclamation Act of 1977 in cooperation with states and Tribes. OSMRE's objectives are to ensure that coal mining activities are conducted in a manner that protects citizens and the environment during mining, to ensure that the land is restored to beneficial use after mining and to mitigate the effects of past mining by aggressively pursuing reclamation of abandoned coal mines.