Blaster Training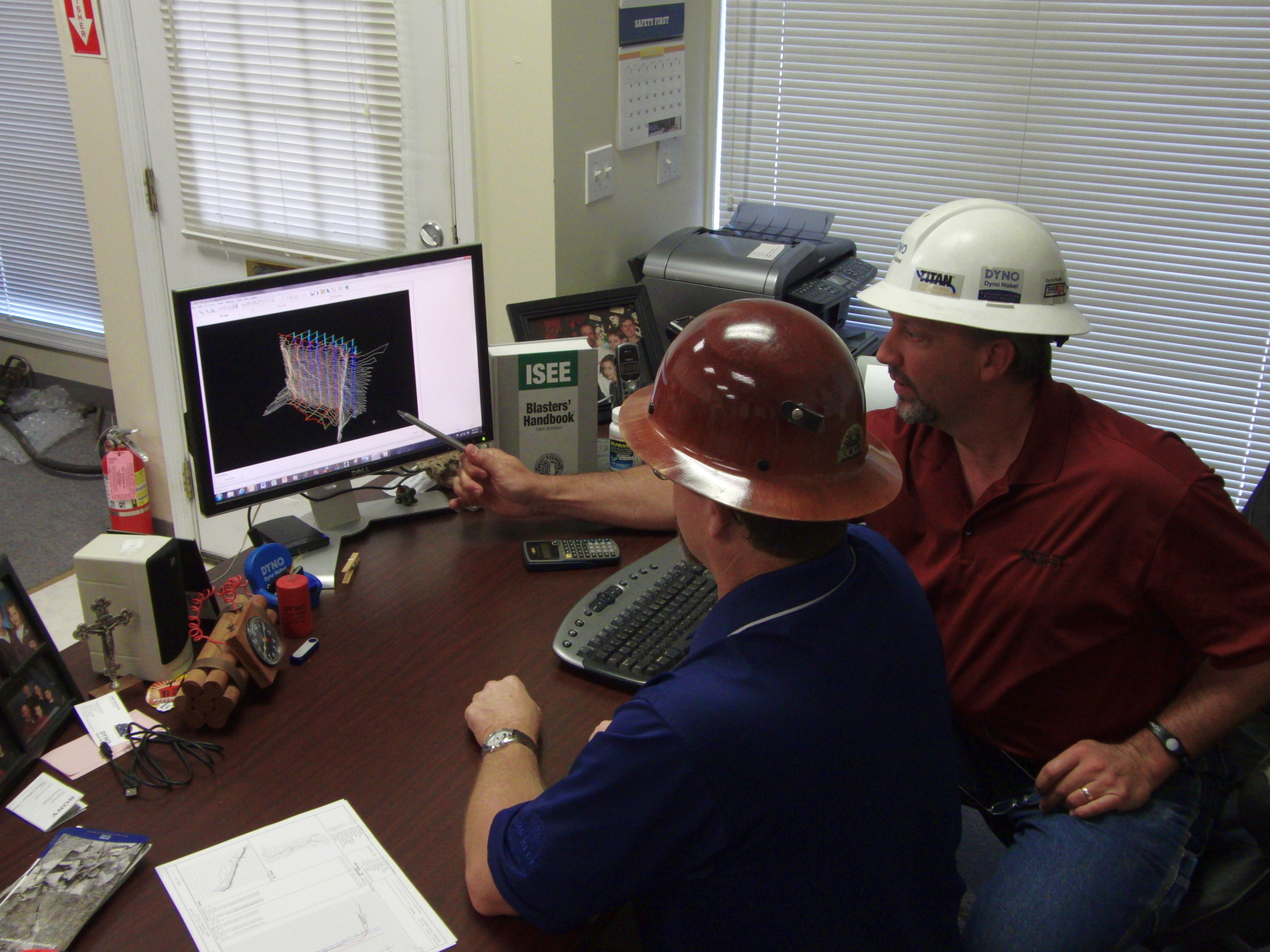 Welcome to the Blaster Training page.  To become a certified blaster at a coal mine a person must be trained, gain experience and pass an examination.  Here you will find information on the technical and regulatory issues that a blaster must know to have a reasonable expectation of passing the examination.  The requirements can be found at 30 CFR 850.13 Certification and Training of Blasters - Training.  For coal mines, these requirements are the same for each state although individual states may have more requirements than specified here.
(1) Explosives, including--
Selection of the type of explosive to be used; 

Determination of the properties of explosives which will produce desired results at an acceptable level of risk; and 

Handling, transportation, and storage; 
 (2) Blast designs, including-- 
Geologic and topographic considerations; 

Design of a blast hole, with critical dimensions;

Pattern design, field layout, and timing of blast holes; and

Field applications;
(3) Loading blastholes, including priming and boostering; 
(4) Initiation systems and blasting machines; 
(5) Blasting vibrations, airblast, and flyrock, including-- 
Monitoring techniques, and 

Methods to control adverse affects; 
(6) Secondary blasting applications; 
(7) Current Federal and State rules applicable to the use of explosives; 
(8) Blast records; 
(9) Schedules; 
(10)Preblasting surveys, including--
Availability, 

Coverage, and 

Use of in-blast design; 
(11) Blast-plan requirements;
(12) Certification and training;
(13) Signs, warning signals, and site control;
(14) Unpredictable hazards, including--
  Lightning, 

  Stray currents, 

  Radio waves, and 

  Misfires.