OSMRE presents Indiana with 2022 Interior States Region Abandoned Mine Land Reclamation Award
Date: October 18, 2022
Contact: getinfo@osmre.gov (202) 208-2565
Indiana Awarded Regional AML Reclamation Award
WASHINGTON – The Office of Surface Mining Reclamation and Enforcement honored the Indiana Department of Natural Resources Division of Reclamation's Abandoned Mine Land Program during the National Association of Abandoned Mine Land Programs conference in Grand Junction, Colorado, on October 17. The Indiana DNR won the Interior States Award for reclamation work at Sugar Ridge Fish & Wildlife Area in Pike County, Indiana.
"The Abandoned Mine Land Reclamation Awards honor the best examples of AML reclamation in our nation," said Paul Ehret, OSMRE Interior Regions 3, 4 and 6 acting regional director. "Our state and Tribal partners work hard to remove safety hazards and reclaim former coal communities. These awards showcase what is possible in reinvigorating former coal communities."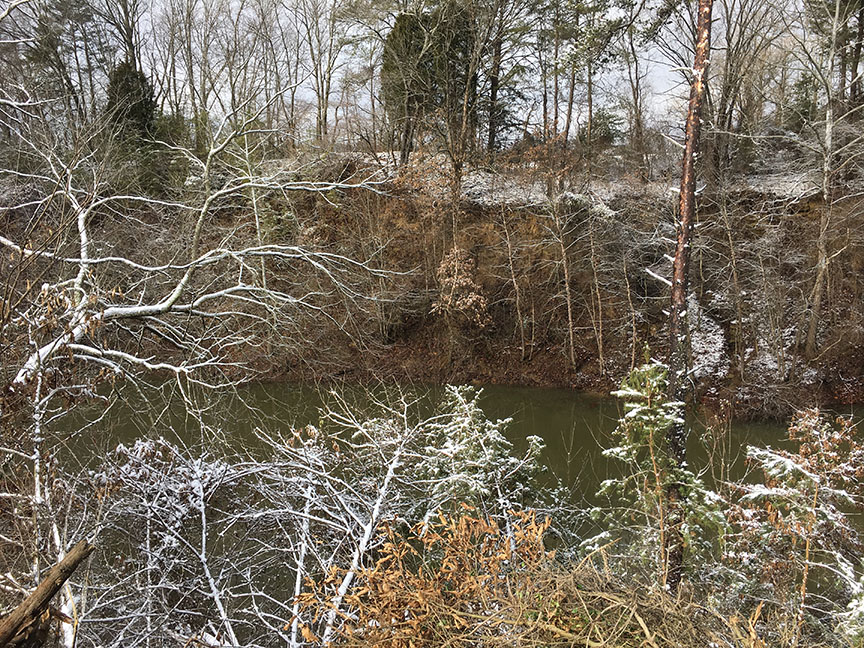 This award-winning project mitigated 2,165 feet of dangerous highwall ranging from 26 to 52 feet in height on Sugar Ridge FWA. The highwall was left by the Ayreshire #8 mine, operated by Ayreshire Colleries Group between 1934 and 1935. Prior to reclamation, the area had limited access and value as a wildlife habitat. Today, Sugar Ridge FWA stimulates the local economy as it pulls anglers, birders and hikers of all ages to explore the area safely.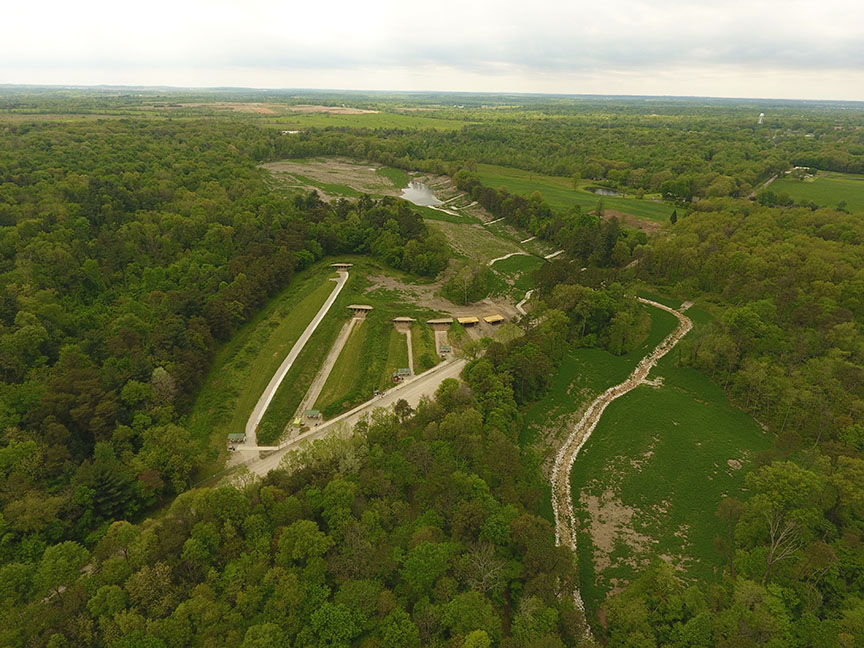 "This project is a great example of how land that was mined and cast aside with no regard for future use can be enhanced to have wider positive impacts on the environment and economy of the surrounding communities," said Kit Turpin, deputy director of the Indiana AML Program. "The Indiana AML Program thanks its partners in this project, including adjoining landowners, OSMRE, the Indiana DNR divisions of Fish & Wildlife and Forestry and Kerns Excavating, as well as the users of Sugar Ridge for their patience as the firing range was expanded." The Abandoned Mine Land Reclamation Awards, established in 1992, recognize exemplary state and Tribal reclamation projects that reclaim coal mine sites that were abandoned prior to the signing of the Surface Mining Control and Reclamation Act of 1977.
Indiana is among five recipients of the 2022 Abandoned Mine Land Reclamation Awards recognizing reclamation excellence. A National Award is presented to the state or Tribe with the best overall reclamation project. A Small Project Award is presented to the state or Tribe that receives less than $6 million annually in AML funding and completes a project costing less than $1 million. Regional awards are presented to the state or Tribe with the best project within each of the following regions: Appalachian States, Interior States, and Western States and Tribes.
Other Award-Winning Reclamation Projects
Anthracite Outdoor Adventure Area – Bear Valley
Pennsylvania Bureau of Abandoned Mine Reclamation
AML Project TX000056
Texas Abandoned Mine Lands Program
REGIONAL AWARDS
Big South Fork Slide Repair
Kentucky Division of Abandoned Mine Lands
Western States and Tribes Award
Hanna Football Field, Track & Elementary School
Wyoming Abandoned Mine Land Division
To learn more about these award-winning projects, please visit AML Reclamation Awards.
– OSMRE –
OSMRE carries out the requirements of the Surface Mining Control and Reclamation Act of 1977 in cooperation with states and Tribes. OSMRE's objectives are to ensure that coal mining activities are conducted in a manner that protects citizens and the environment during mining, to ensure that the land is restored to beneficial use after mining, and to mitigate the effects of past mining by aggressively pursuing reclamation of abandoned coal mines.